Thinking About Trying DIY Plumbing?
Attempting to be your family's in-house plumber might seem like a good idea, but a lot can go wrong if you don't have the proper tools, training, and experience. Before attempting any DIY plumbing repairs or installation, make sure you know some of the most common mistakes to avoid.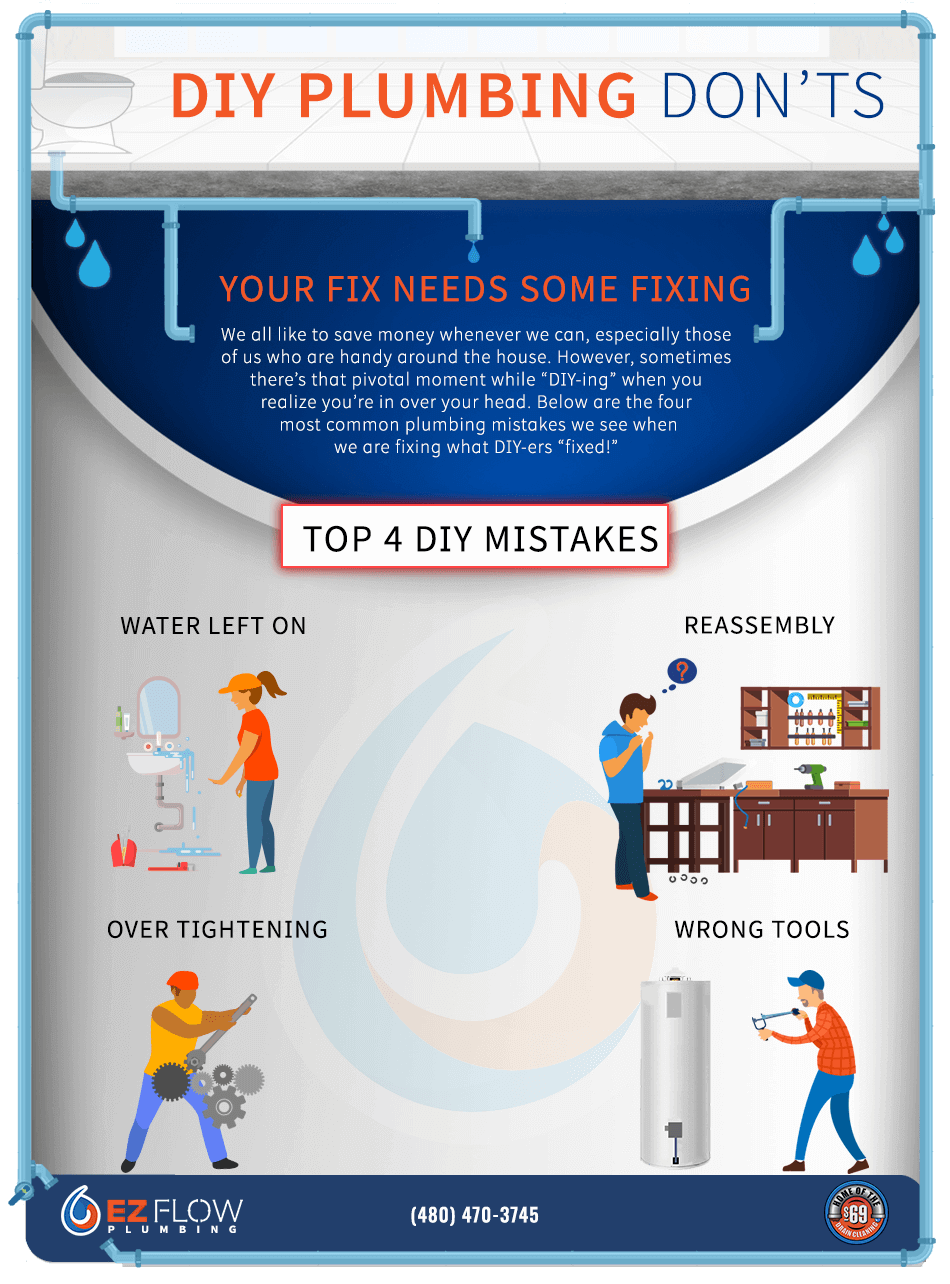 If calling a pro is more up your alley, our experts at EZ Flow Plumbing have got you covered. Whether you need drain clearing, repiping, or a new water heater, our plumbers can meet your needs with 100% satisfaction. Contact us online or call us today at (480) 351-1820.